HI THERE, I'M EMILY PEREIRA,
WELCOME!
I'm a women's empowerment coach, best selling memoirist of The Quest, and co-founder of Sunrise Mountain Retreats in Santa Teresa, Costa Rica, where I host my award winning retreats featured in Harper's Bazaar and Travel and Leisure. 
Sweeping women out of the spin cycles of confusion and stagnation is my superpower, because, once-upon-a-time, I was deep in one myself. Entrenched in the corporate world and caught in the endless cycle of "not enough", I got to my late 20's, had a closet full of Louboutins and designer dresses and a constant undercurrent of anxiety and exhaustion. The life I expected to unfold magically before me was nowhere in sight.
Uninspired and unwell (and sure I'd made horrible mistakes), everyday I felt like I was in a kiddie pool full of great white sharks with hamburger patties taped to my ribs. Why did life seem to be working out for everyone else, and I felt so anxious and stuck?
WHAT I KNOW NOW FOR SURE: A DEEPLY
FULFILLING LIFE, WITH TRUE LOVE AND SPARKLING VITALITY IS POSSIBLE FOR EVERY WOMAN – WHEN SHE HAS THE INFORMATION.
Well, thank goodness for good ol' fashioned breakdowns! They are the bridge to spectacular breakthroughs. Mine sent me on a cosmic autoban of personal reckoning. A spiritual teacher showed up, who helped me see there was nothing wrong with me, I'd just been operating off a bunch of illusions about myself and the way the world works. And they weren't serving me. I was gifted with an entirely new way of seeing myself and the world. This became my everyday superpower.
After 32 years of not believing I had a creative bone in my body, I accessed huge storehouses of dormant creative passion. That wellspring of astonishing passion and magic living inside of me led me to write, sing, play guitar, paint, do improv and dance burlesque.
Most people have no idea how connected the creative and the spiritual really are. (I certainly didn't!) Tapping into this dynamic duo triggers a cascade of powerful changes so that you can transform past resentments into gratitude, cultivate real confidence, create a genuine sisterhood, and most of all trust +love yourself in spite of any perceived imperfections. (yes, that's possible!).
CHANGE THE WAY YOU LOOK AT THINGS AND WHAT YOU LOOK AT CHANGES.
Both in my own life and with the women I am honored to work with, I've witnessed that, when a woman accesses the innate passion within her, she is guided to her purpose. And a woman lit up by passion and purpose is sovereign, suuuper sexy, and…totally magnetic!
"Since working with Emily, my life has changed dramatically in ways I never thought possible. And it's nothing gimmicky or outlandish. Everything about my journey has always been there within me, and Emily has simply been my teacher/guide/coach, and helped me see the things that were possible for me to create on my own."
–Kate, Palo Alto
After 15 years of intensive and extensive spiritual training and exploration, I've amassed a treasure trove of astonishing wisdom + powerful practices that connect you with your essential self– The self that knows who you are, why you are here and the exact steps to have the EPIC life you are meant to have.
I am deeply honored to be a Gateless trained coach and writing teacher. In the Gateless tradition we understand that your essential self is powerful beyond measure. This work isn't about finding where you are wrong and fixing you, it's about pulling back the curtain on illusions that have kept you disempowered and finding where your magic lives so that we can amplify it!
I've used these teachings and healing modalities to transform everything: I called in soulmate love and my beautiful babies, built a multiple six-figure biz based on the passion inside my heart, healed my body from debilitating illness and most of all feel at home and oh-so-happy with the woman I AM, and the life I've created.
To live is to be challenged no matter who you are or how long you've been "doing the work". There will always be seasons of sadness and being squeezed, followed by sheer joy, pain by love, death by rebirth, and still…
If you have found your way here, you have at your fingertips a radically supportive belief system that will make it possible for you to land on your feet again and again, each time leading you to a more expansive horizon, no matter what life throws at you.
It's my life work to pass this powerful blueprint onto you!
Over the years, I've had the honor of helping hundreds of women do the same. Women contact me when they are ready to call in intimate, heart- thumping, passionate, I got-your-back-no-matter-what love, when the want to turn a passion project into a real business, when they want to lead retreats, or heal their bodies so they have the energy to create the lifestyle of their dreams.
Find out if we are aligned to work together!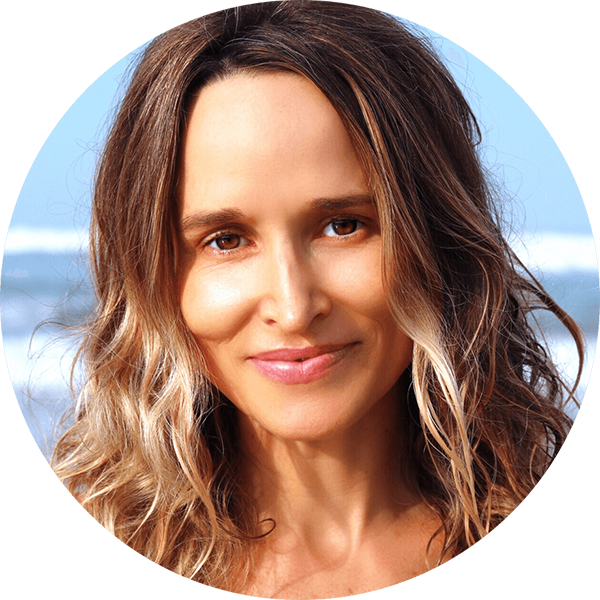 SO, A LITTLE BIT MORE ABOUT ME, THE QUEST I'VE TRAVELED TO GET WHERE I AM NOW

NAME: Emily Pereira
BIRTHPLACE: Berkeley, CA
BIRTHDATE: Feb 7
RISING SIGN: Leo
SUN SIGN: Aquarius
MOON SIGN: Aquarius
MOST LIFE CHANGING WISDOM BOMB: Be the Beginner: As the Beginner you aren't supposed to know anything anyway, so every step you take is success.
FAV GROW YOUTHFUL SECRET: Go Vegan: high fruit, low fat.
HAPPY PLACE: Surfing in warm waves at my home break in Costa Rica.
BIGGEST REVELATION: Uncomfortable emotions + dis-ease in the body are sacred messengers.
AFFIRMATION ON REPEAT: I'm creating everything in my life for my personal benefit and evolution.
PROUDEST (WO) MANIFESTATION MOMENT: Calling in amazing partner at 38 and our beautiful children at 38 and 41, both naturally on the first try.
MY WHY: When women are lit up by their own lives and inspired by their creations, competition and comparison fall away and genuine camaraderie and sisterhood becomes possible. Women truly supporting together–all on the same side– is the beginning of a new earth. The kind of earth I'd love my children to grow up on.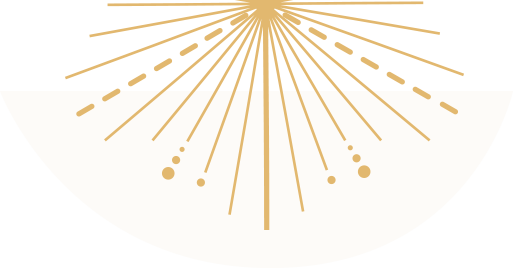 Sign up to be the first to know when Emily's Mermaid Sisterhood Retreat is available for applications!

Sign up with your email address to receive
news and updates