Reflections from Past Mermaids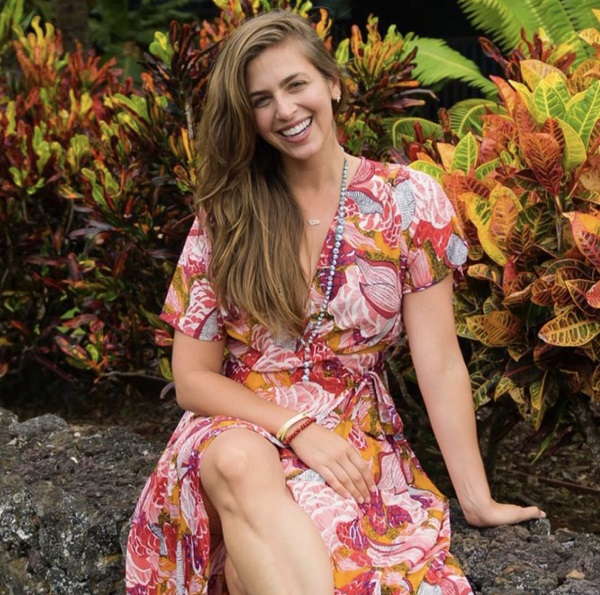 "Thank you for welcoming me to this lush jungle cradle and gracing me with more than I knew I needed. This retreat is deeply healing, full body joy, connected sisterhood, incredible release, and ancient spiritual wisdom all rolled into one! GO! It's the greatest gift you can possibly give yourself. I promise. "
-Cara Nemcheck, 37, Brooklyn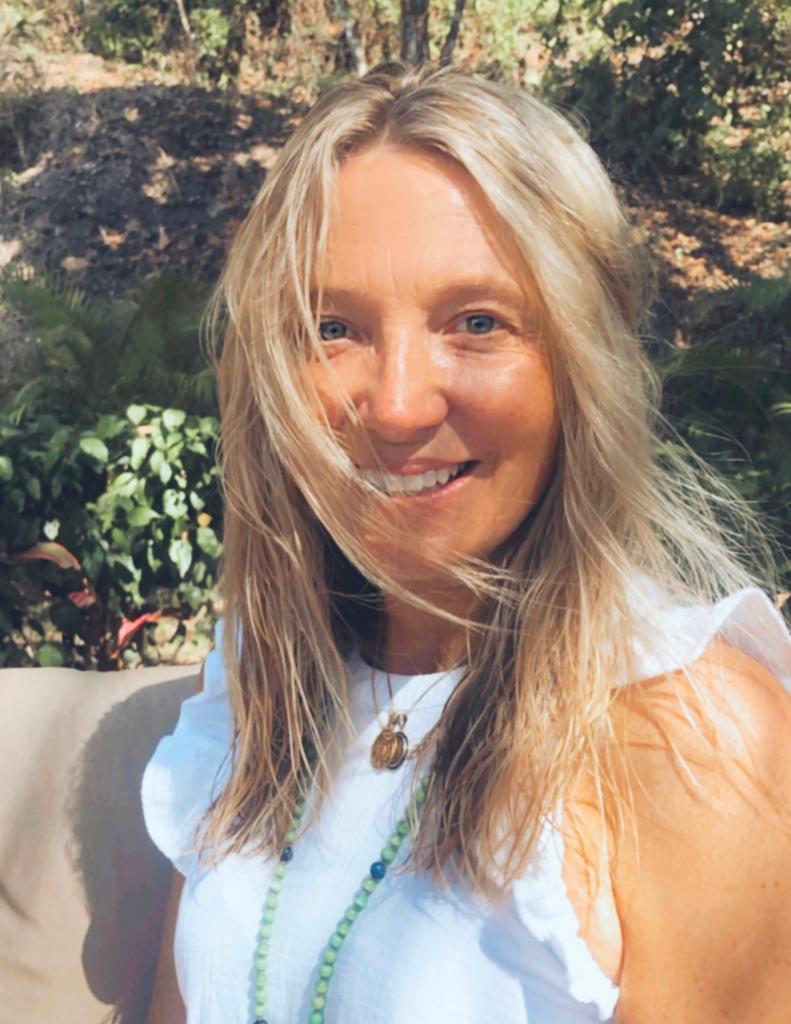 "I was searching for an experience that was going to challenge me, make me a bit uncomfortable, while simultaneously carrying me gently through it all. I wasn't even sure it existed until I discovered The Mermaid Sisterhood. It's a life-changing combination of Summer Camp meets Spirit meets Spa. It took a worn down, grieving, middle aged woman into a woman who is full of energy, passion, and lives a matter of days! The confidence I discovered in myself on the surfboard, on the mat and in the circle with my new mermaid sisters is the gift of a lifetime. Thank you!! "
-Lindsay DiLorenzo, 47, Minnesota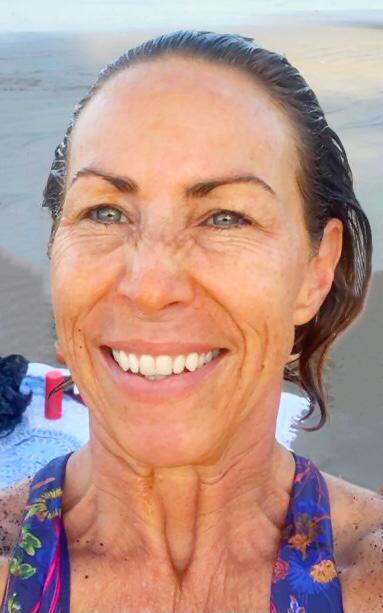 "At first, I was hesitant about signing up for the Mermaid Sisterhood Retreat. All the old fears of being in groups of women swirled around in my head. What if I don't like the other women? What if they don't like me? What if I feel out of place? What if I'm too old? How can I possibly take the time away from family and work?
I cannot begin to tell you how happy I am to have taken this leap of faith!  Hands down: it was the BEST decision I could have made for myself at this point in my life. Looking back, I don't think I realized how badly I needed it. The shifts and positive effects I see in myself have been profound. My husband is so happy I did this for myself. As much as he may want to, he simply can't do for me what only other women can.
Emily created the perfect cocoon of safety for our group. I felt like we got to step out of time, almost disappear into an invisible world like that of a cloister or an old-world culture run by feminine goddesses — all unique and individual in their own beauty and magic. I'm in awe over what happens when we come together as women – how bonds are created and ancient wounds are revealed and healed through the compassionate listening and practice of sharing story – one of our most ancient birthrights. We laughed, we cried; we held each other, loved each other, and got to witness and experience the magic of transformation.
Emily was the magnetic force that drew us all in. Her joyful, generous spirit is so genuine and so refreshing. I felt utterly accepted, like I totally belonged – maybe for the first time ever in a group of women.
I was at a point in my life where I was ready to let go of old narratives that no longer served me, and step into a newfound passion for my soul's unique journey, one characterized by authenticity, and inspired by a collective sense of curiosity and courage.
Through the carefully curated rituals and activities – most of which were new to me (and I thought I'd done it all!), I got to have an experience of being reborn, into the second half of my life. I was able to tell my story and own it, in a way I'd never done before. I got to come home to myself and rediscover who I truly am, but in a way that felt like it was the very first time. No longer am I the young maiden, the new mother just starting out; rather, I am a fierce, wise warrior woman standing squarely in my power.
If there's any part of you that's intrigued by what this retreat offers – whether it's the company of other women, the writing, the surfing, the tropical location or the incredible vegan food prepared with love, don't think twice! DO IT. Do it for yourself! You will be forever grateful that you did.
-Christine Falcon, 52, California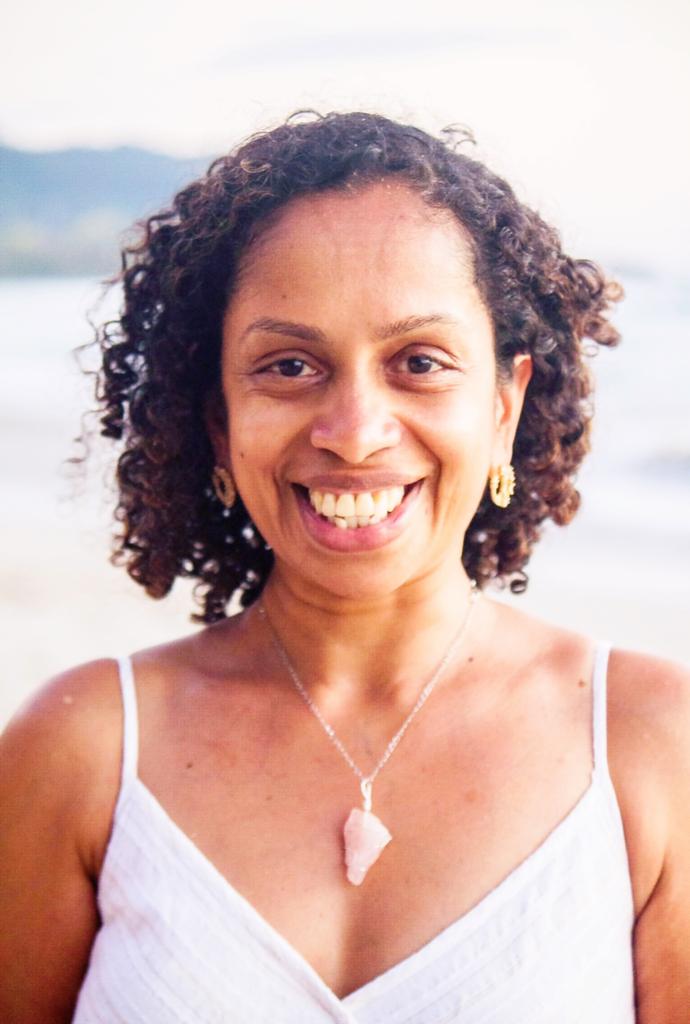 "My sister from another mister, thank you curating this amazing experience that has allowed me to find openness, hope and safety moving forward in my life. I leave feeling renewed, supported and held. I am ready for all of life! This retreat is just what I didn't know I needed. I am so happy I said YES! You are a true gift. Thank you for all that you are, all that you do, and all that you give. "
-Dr. Selvi Vasudevan, 46, New York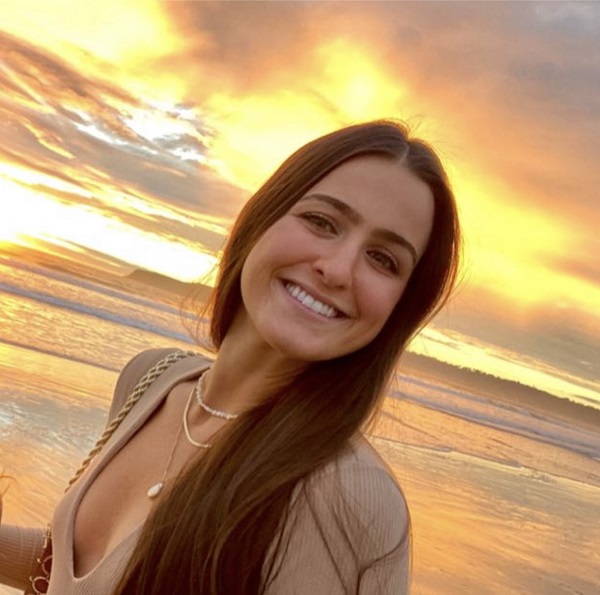 "I found Emily mid-lock down and her teachings and her book, The Quest became my light. The Mermaid Sisterhood Retreat has made me feel wildly heard and seen. I am forever grateful for this magical, healing experience.
-Charlotte Eisenstadt, 26, San Diego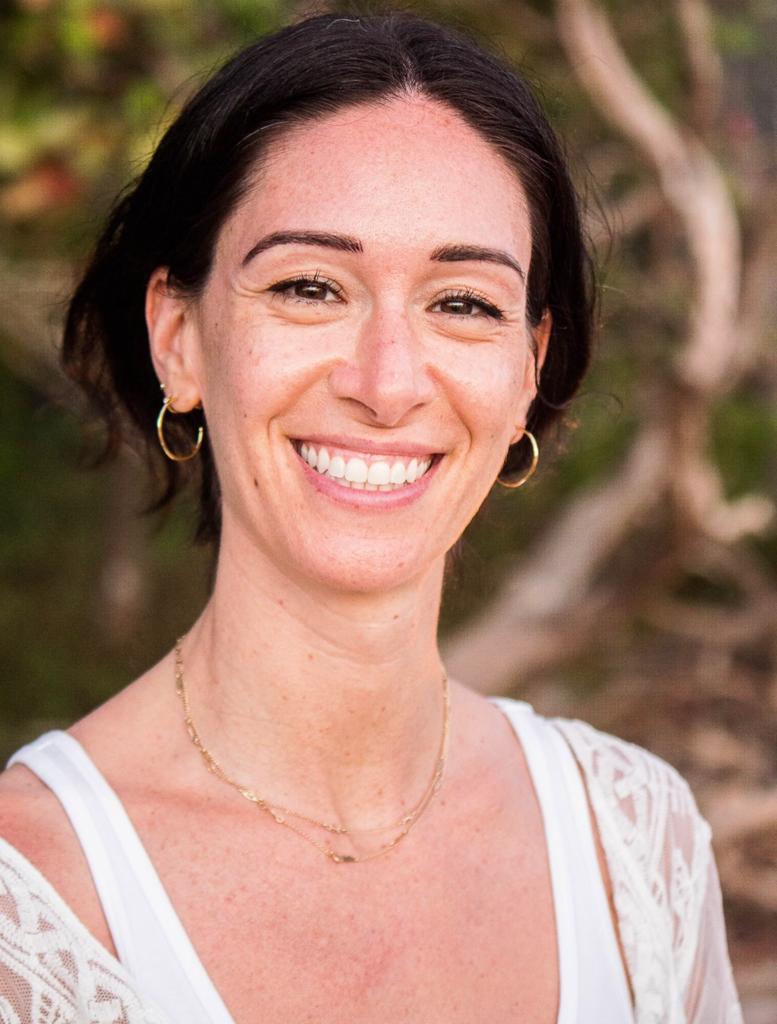 "Thank You a hundred times over for waking up to your calling, ditching the party girl ways and creating this magical retreat in the treetops of Costa Rica. The love you have for this life and this work pours from every fiber of your being. This retreat has been way beyond anything I have ever experienced and far more amazing than what I expected. Thank you!! "
-Nicole Villani, 38, Santa Monica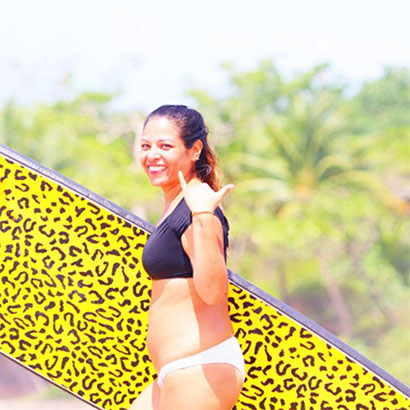 The beautiful, warm and safe space you created deep in the jungles of Costa Rica where women can heal and be authentically broken was the greatest gift I have ever gifted myself. No purse, no jewelry and no drug can compete with the high, revelations and healing that happened this week.A time and space where "enough-ness" existed, where imperfections were celebrated and where laughter healed deep deep wounds. Thank you Emily Pereira for introducing me to a sisterhood of fiercely strong and fiercely courageous women who will indeed be my lifetime mates."
-Alezandra Russell, 38, Playa Carmen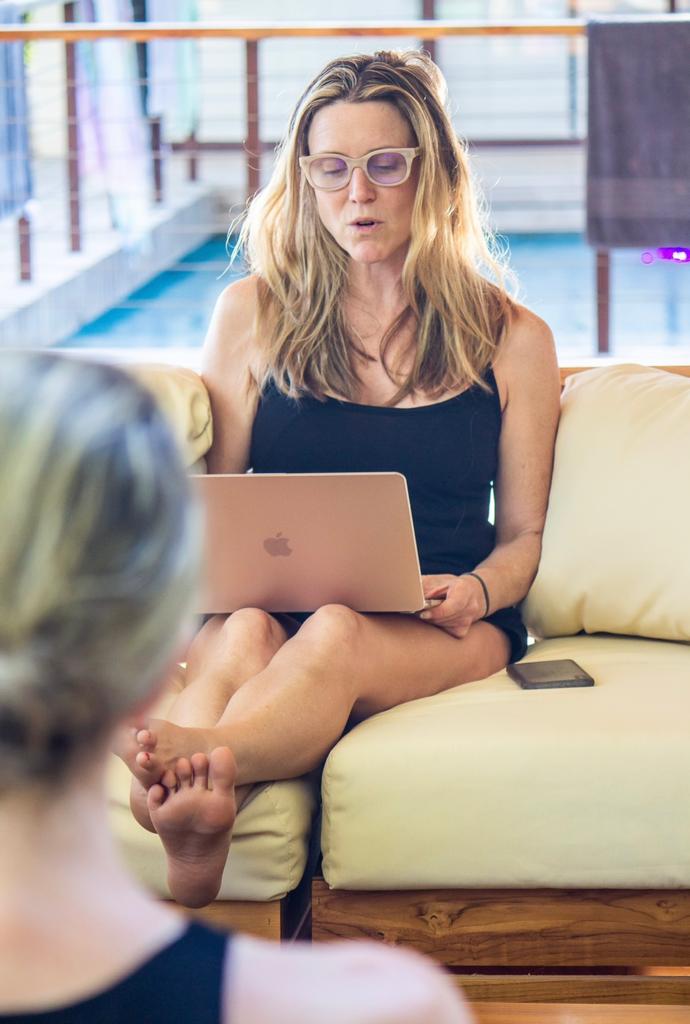 "Coming on the Mermaid Sisterhood Retreat has impacted my life in such a positive way. Words cannot truly describe this retreat. I'm certain there is no other experience like this in the world. The mystery of the jungle, the mermaid tale of new sisters, finding my inner light and seeing that in others. The women lucky enough to share in this magical experience will dance away changed forever— leaving fear, insecurity, and trauma behind and carrying new found spirit and light with them into the world. "
-Sarah Bradley, 50, New Jersey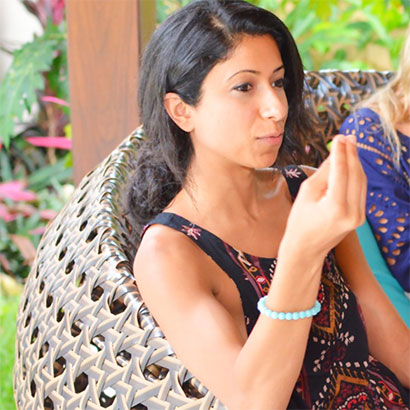 "It took me a few days to process what I can only call last week's magic and gifts. I'm still wrapping my head around it, but wanted to send you a note to say THANK YOU. Many people would keep the lessons from their personal journeys to themselves but you've made the very admirable choice to share and empower other women to connect to their true nature. I am forever grateful for that. I am enamoured by each and every woman on that retreat and it is a testament to the light you attract in your life. Candidly, this was the very first time in my 30 years that I've felt truly encouraged and supported in my creativity. I am so incredibly blessed to have a loving and supportive family, but creativity has never been a focal point to explore. I've suppressed it and resisted it and have short-changed myself as a result. Seeing what came through our morning practices (i.e. dancing freely by the third day); surfing (i.e. overcoming the mental obstacles); writing (who knew I had it in me!); and the incredibly positive and encouraging space to explore and discuss…what a gift! You are vibrant and radiating the lessons you share with others. That kind of authenticity is so rare these days and I am very honored to call you my friend. The life you manifest for yourself everyday reflect the tremendous inner work you have done and continue to do. Your writing is spectacular, I can't wait to read what I know will be a spectacular published piece. Your partner is so warm and kind and clearly loves + respects you to no end. Witnessing your co-creation is pure magic."
– Diya Chopra, 34, Venice CA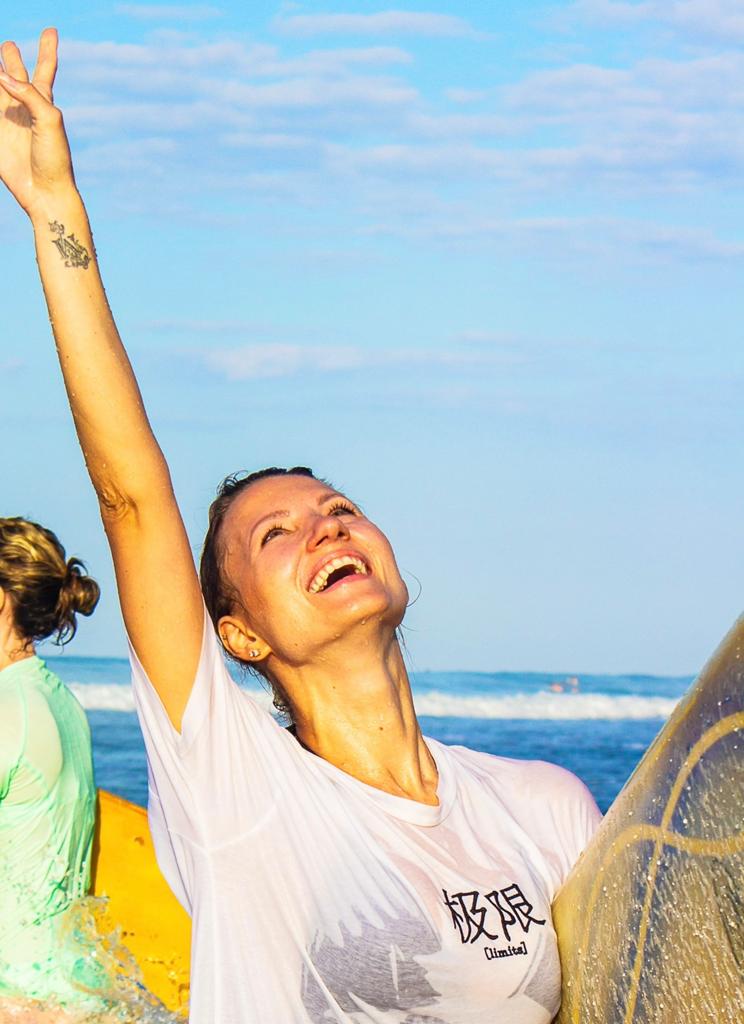 "This retreat was even more amazing than I imagined! I grew, I overcame fears (several times). I connected with my soul, body, emotions, on a deep, deep level. I loved every single second of it.
Emily is our magic, a true Angel, Goddess, Miracle Worker! She shows you what really is possible and you can feel her authentic desire to share all of the wisdom, light and magic she's discovered with every woman lucky enough to find her.
Every woman should attend The Mermaid Sisterhood at least once in her lifetime. "
-Leisi Põldsam, 34, Estonia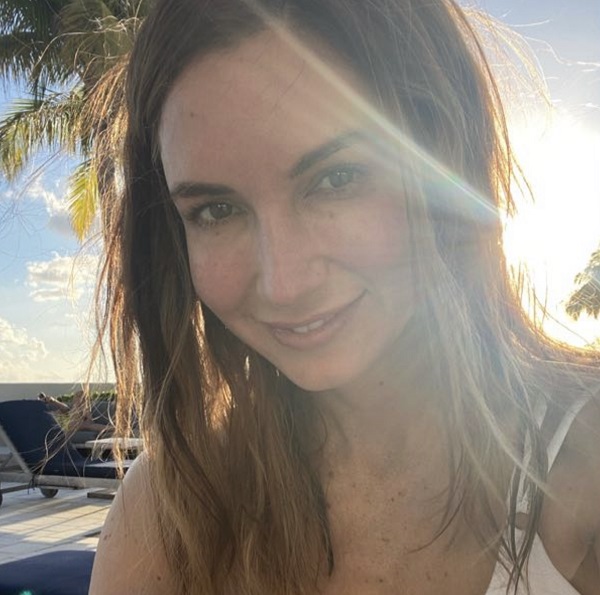 "Thank you for creating this truly unique, magical experience. This retreat has been so deeply healing, expanded my comfort zones, and helped me connect with the earth and nature in ways I never knew I could. The most precious gift is leaving with such deep and meaningful connections to other women. It's hard to describe HOW the magic of this retreat works—but it absolutely does!
-Erin Graybill, 39, London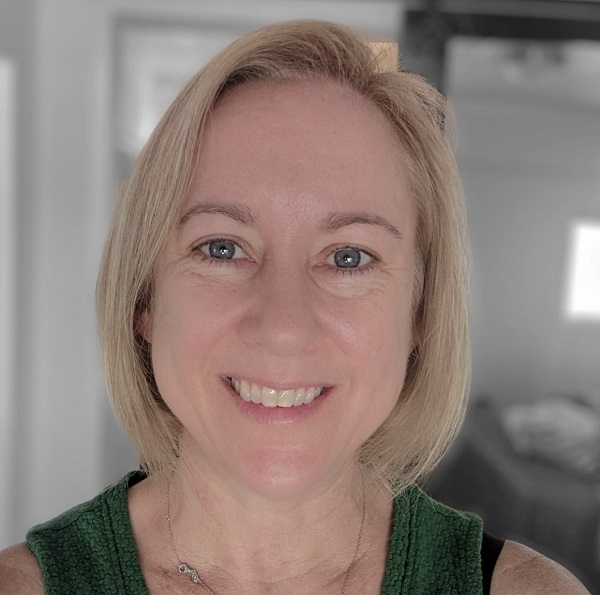 "Thank you for this journey. I have experienced so much love and kindness from my new mermaid sisters. I feel a new strength in my voice. You are a beautiful teacher and conduit for transformation. Thank you for creating this gorgeous opportunity.
-Pam McGovern, 55, Maryland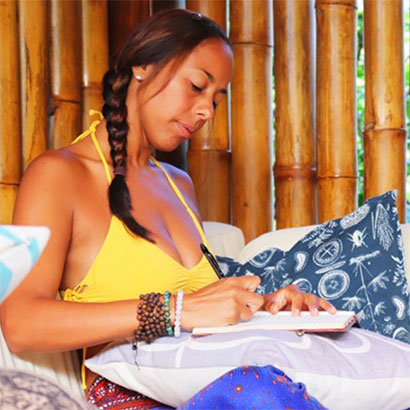 "Words can't do this mermaid sisterhood retreat justice, but I will attempt to put this miraculous & life changing experience into words. I can't even remember how I found Emily on Ig, but I remember her sharing her health journey on several of her posts. She was so raw, authentic, knowledgeable & inspiring! I felt an immediate pull towards her and when I saw that she was offering a retreat in Costa Rica in the next coming months, I was instantly on board.
When I arrived, I was living in a space of self-doubt, feeling like I was not enough & was bit confused about my path. I couldn't see my self-worth for the life of me, it was so disheartening & had caused me to feel stuck. Like I couldn't break through the ceiling of my limiting beliefs.
Costa Rica is the perfect place for this transformational experience- just enough of an adventure but still easy to get to and on of the most magical places I have ever been to. Emily has a special gift in creating a beautiful container for women to be witnessed, to be vulnerable & to express themselves without judgement. I felt like all of the beauty & strengths within me were being mirrored right back to me from the gorgeous women that were also on this retreat. I was able to see & feel my true authentic self on a whole new level. It was beautiful!
Emily created a space where every layer of my being felt supported & nourished, it felt like pure bliss! My intention going into the sisterhood was to create deep connections with others, connect to my creativity & connect to my greatness that was tucked so deeply with in. This sisterhood surpassed my wildest dreams & my dreams are pretty wild!! I've always thought I was an introvert that needed a lot of alone time, but found myself not needing time to myself like I normally do (even thought there is plenty of chill time) and realized how energized I am when I doing activity that GIVE life force energy. I still feel like I'm floating on cloud 9 & it has been more than a week since the retreat. I've never felt this good for this length of time, ever, up until now. I made deep, loving and genuine connections with the women who journeyed with me on this retreat and I am so grateful that our paths have crossed. I know these women will be lifelong friends, the tribe I've been dreaming about has come to fruition! Thank you Jesus! I feel like I have pushed through the ceiling of my previous limiting beliefs, which is freaking AMAZING!! I am connected to the Abundance of Power, Creativity & Joy that were laying dormant in me for so long. I have so much clarity & focus now, I feel like a race horse at the gate. I am so inspired & so excited to live the life of my wildest dreams! The Mermaid Sisterhood is a priceless experience! I am forever grateful to Emily & my sisters for holding space and sharing this incredible experience with me!"
-Anita Marie Parr, 40, Long Beach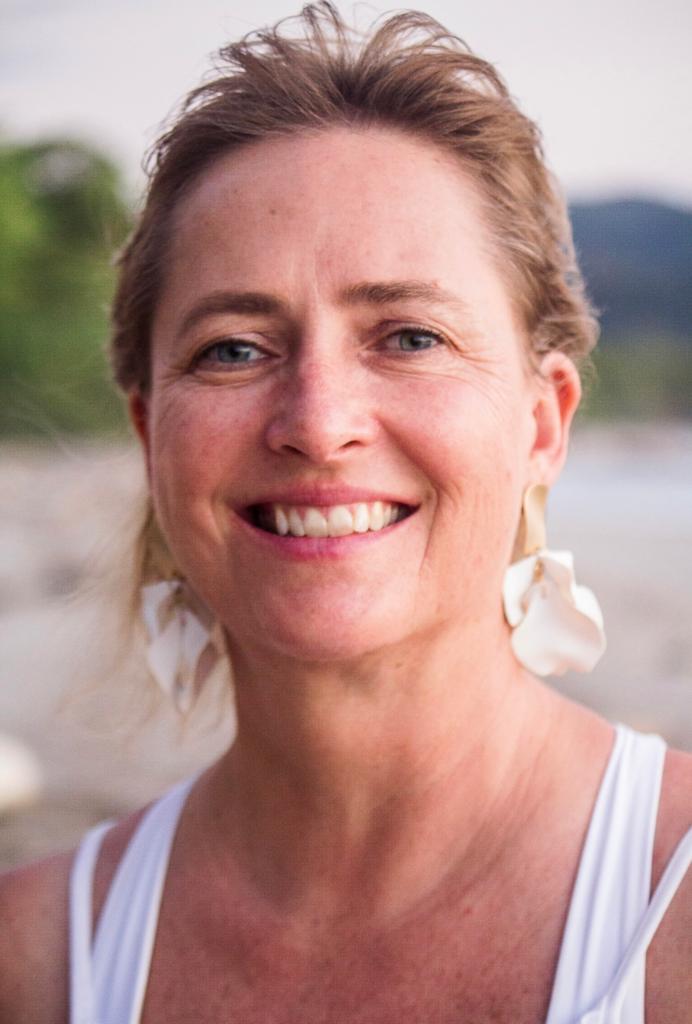 "Thank you from the bottom of my soul for creating such a magical and spiritual experience for women. Emily created a beautiful container to make everyone feel so welcome, safe and protected with her angel-like presence. I came with a heavy heart and a knot in my stomach. I depart lighter, freer, open to new opportunities, more love and deeper connections to myself and others. Thank you. Thank you. Thank you."
-Pamela Martens, 52, New Jersey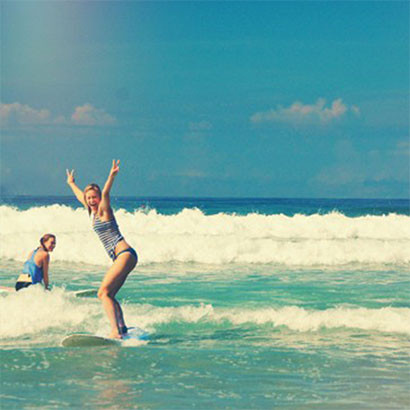 "To say this retreat changed my life would be the understatement of the century. I heard Emily on my favorite podcast, That's So Retrograde and I knew after 40 minutes that I had to meet her and experience The Mermaid Sisterhood. Since the retreat, I've fallen in love, created an amazing community of conscious sisters, and have been promoted 3 times! But most exciting … I've fallen in love with myself. This woman knows things… things I promise you've never heard anywhere else. All of the activities are super fun and don't feel like "work", but I assure you they are working. The Mermaid Sisterhood is a MUST for anyone looking for a radical upgrade."
-Claire McClung, 36, Philedelphia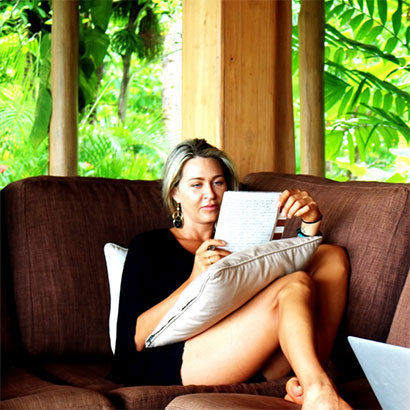 "Almost seems like a few lifetimes ago, from the amount of growth I experienced and breakthroughs I continue embrace as a result of the Mermaid Sisterhood. The bonds between females without any competition was so healing and safe. Emily curated this support with fearless grace, encouraging each of us to simply be ourselves and she led by example. She floats through the day, clearly the leader, yet effortlessly allowing time to chat, share, sing, dance, play, connect, dream and truly a freedom most of us women never have before. The days were structured and full, yet not rigid or forced, we flowed with the rhythm of nature, up with the sun, surfed with the tides, and rested when we got tired. Nourishing our spirits, minds and bodies in so many ways. One of the most important and tricky is food, and Manex exceed our expectations, serving with a smile, clean, fresh and absolutely delicious meals. The word abundant, scratches the surface to describe my week, overflowing with joy. This was no superficial slumber party, we all dove deep and excavated treasure well beyond my wildest dreams. I am so grateful, looking forward to the next!! And now a year later, a few more lifetimes ago… I can't even imagine my life if I didn't go on that magical journey, which sparked my deep love affair with the written word. In our writing salons I began to pour out stories, deeply locked and protected, which began to breakdown a fortress that blocked me from self. Building a new relationship with myself, based on truth by releasing stories, drama past perspectives shifts into miracles. Now I'm also trained at a Gateless teacher and teaching writing groups in treatment centers, in development process with more than one manuscript- like actual books that all began in this sacred sisterhood!!"
-Alysa Osvog, 39, Orange County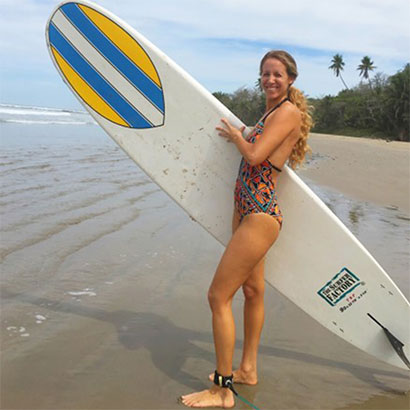 "Before this retreat I must admit I was in a place of stagnation, feeling deeply exhausted, all alone, and pretty darn sad. My sparkle was gone and it was nowhere to be found. The biggest issue was that from the outside my life seemed pretty "perfect". I had it all didn't I? The loving husband, the nice home, the beautiful baby, safety and security. I was like seriously, there must be something wrong with me!
This was the life I dreamed of, and I was embarrassed to admit it wasn't enough. Dullness and boredom were my constant companions. When my soul-sister Emily reached out that she had a dream I was crying, I confessed I was down but didn't know why. She invited me to come on the retreat.
At first I had a gazillion excuses. I couldn't possibility leave the baby for a week, my husband wouldn't be on board, but I knew deep down my excuses were hiding the truth that I didn't think I deserved to go. I'm so relieved I broke through my illusions and gave myself permission to go.
I know this is a dramatic statement but I think this retreat saved my life. It reconnected me with my passion and purpose and reminded me that I am a creative spirit who longs to express herself. I faced my fear of the ocean and can actually say I'm a real surfer now! The breath work session was very emotional for me and had one of the biggest breakthroughs of my life! I created a new tribe of supportive, inspired sisters! We laughed, danced, sang and poured out hearts onto the page.
Emily has such unique, expansive wisdom that returns you to your feminine essence and power in such a fun, light-hearted way. It doesn't feel like work, but I am living proof it works!
I left Costa Rica with a renewed of self and truly knowing there are many more possibilities for my life than I could see before. My husband was like who is this new woman I'm married to, and has started calling me his jungle cat! We literally can't keep our hands off each other (after 8 years together) this is an exciting new development!
Thank you so much Emily. I already told my husband I will be returning next year!"
-Yael Alysworth, 36, Brentwood
YES, I'M READY FOR MAGICAL JOURNEY!
This error message is only visible to WordPress admins
Error: No feed found.
Please go to the Instagram Feed settings page to create a feed.
Sign up with your email address to receive
news and updates