THE QUEST FOR LOVE ACADEMY is the most exhilarating path to finding love for the woman who…isn't willing to settle.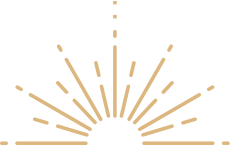 The internationally-acclaimed Quest for Love Academy demystifies the love quandary and transforms your love story once and for all.

FEEL LIKE YOU HAVE TRIED EVERYTHING,
AND IT STILL HASN'T WORKED?
Here's the thing: you can sit in a therapists coach for a looooong time, you can attend seminars, you can even work 1:1 with a coach, but true transformation begins when you engage in embodiment practices that can alchemize cellular trauma into a super high frequency energy that brings love right to your door.
THE SECRET SAUCE TO SOULMATE LOVE…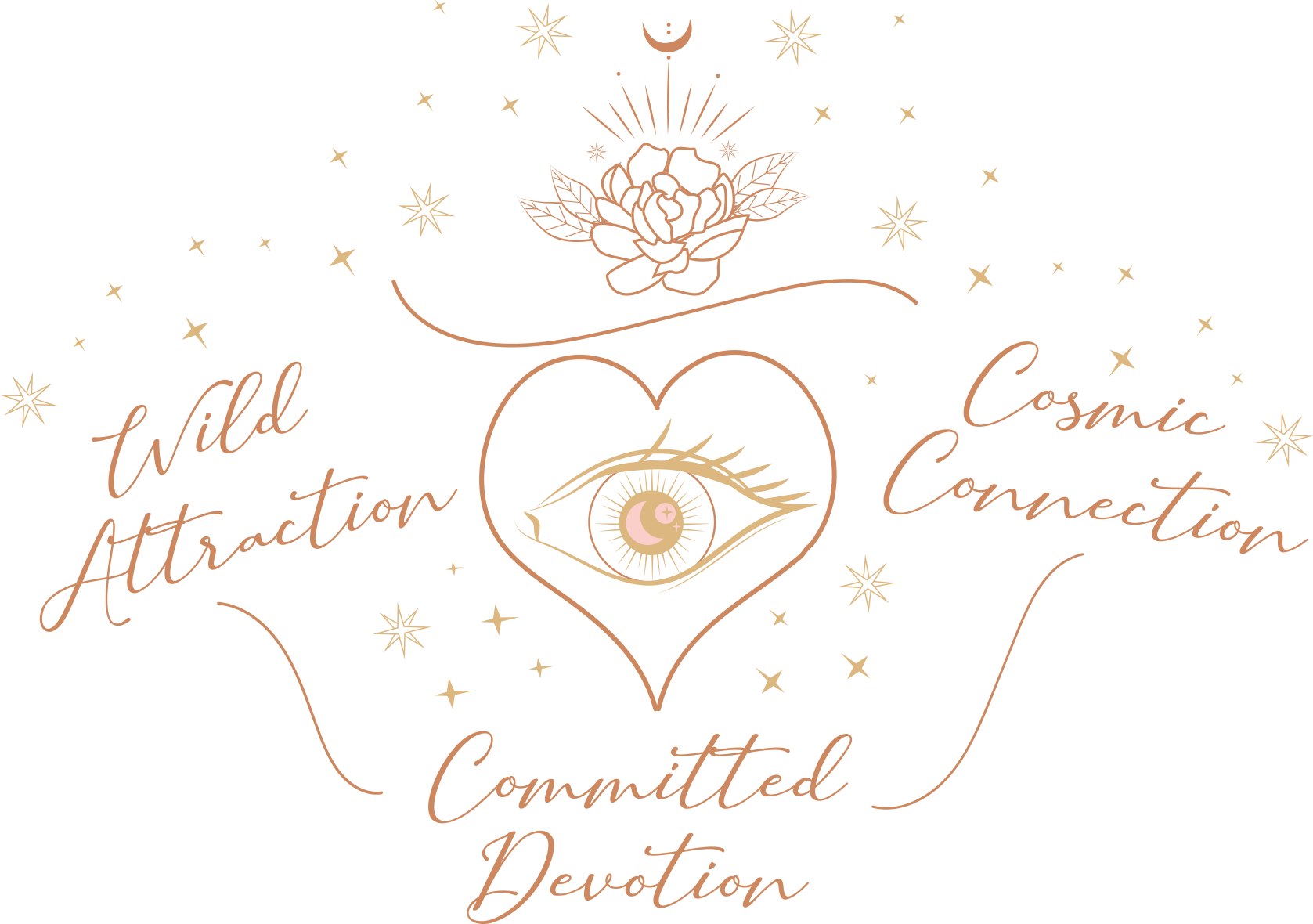 When a woman holds the powers of heightened intuition, sweet
sensuality, a sense of play and passion, love arrives effortlessly.
FOR THIS TO HAPPEN, 3 SYSTEMS MUST BE
ALIGNED AND ATTUNED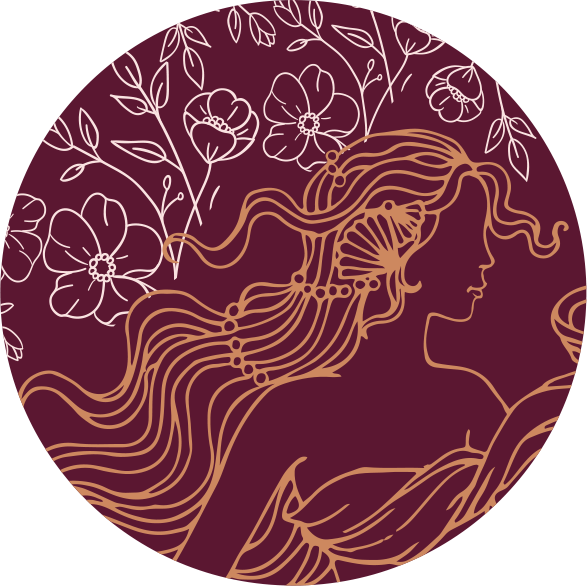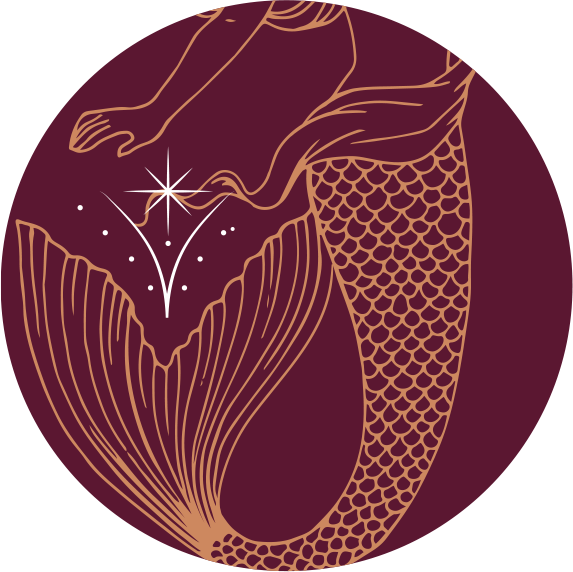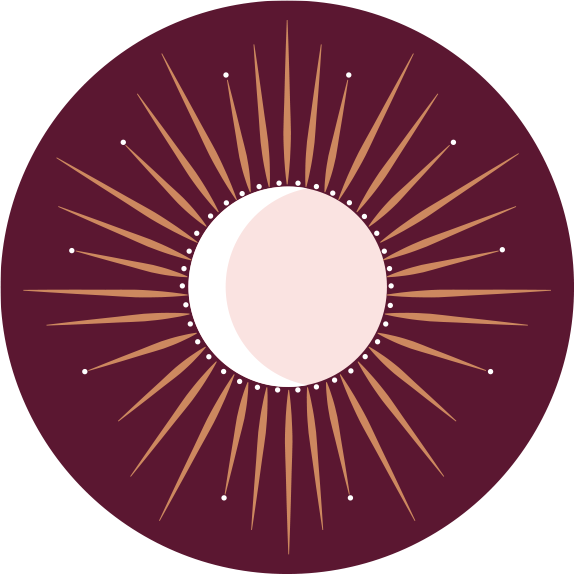 Over the past decade and a half, I've traveled to the far corners of the earth beyond to discover the answer to true love.
I discovered that, when we combine ancestral women's wisdom with cutting edge neuroscience and divine feminine embodiment practices, the blocks fall away and your irresistible essence shines through, making you totally magnetic.
No matter your age, your shape, size, past history this is for you.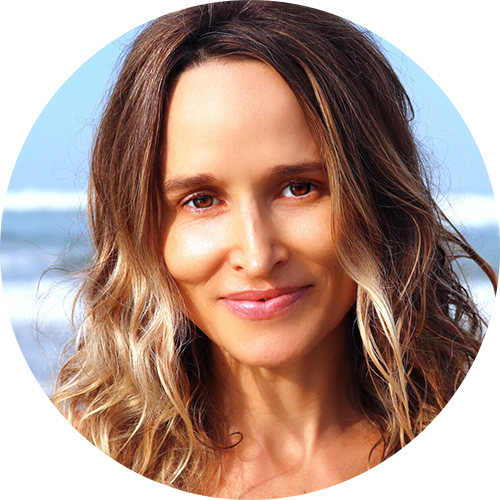 Guided by bestselling memoirist, love coach and celebrated retreat leader, Emily Pereira, The Quest for Love Academy will bring you through one-of-a-kind curriculum including the most extraordinary tools and practices available to call in soulmate love.
Emily used these very tools and practices to transform her (once sorrowful) love story, call in her husband at 38 and have her babies naturally at 39 and 42.  She firmly believes women get better and more beautiful with age...   when they have the secret intel of the highest feminine arts and a real sisterhood supporting them - Emily's big beautiful mission for you to know how beautiful and lovable you really are.  When you see it, so does the world around you.
For 10 extraordinary weeks, you will gather with Emily and an intimate group of Quester sisters for virtual sessions curated to align and strengthen your key integral systems. The result is that you become irresistibly magnetic and attract a truly aligned partnership.

Hear from women who have graduated from The Academy!
You will receive wisdom, teaching's and practices from some of the world's most renowned luminaries on love and dating: channelers, sound alchemists, sensual movement experts, conscious sexuality coaches and divine feminine leaders.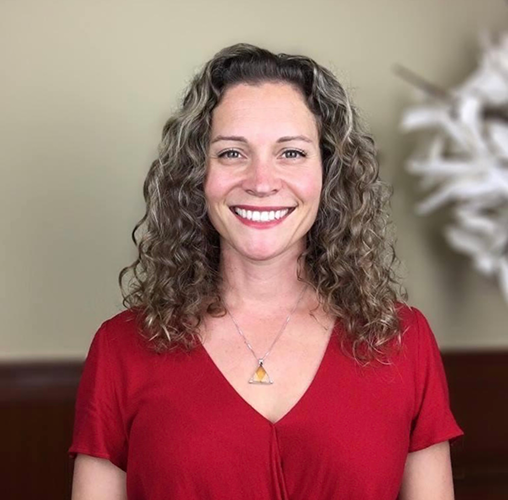 JULIE COWLEY
Advanced Tapping Practitioner and
Synchronicity High-Tech Meditation
and Holistic Lifestyle Teacher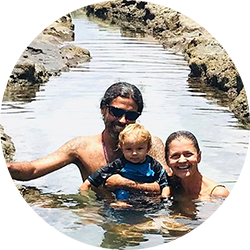 "I did Emily's Academy after a bad break up. It had been so long since I dated and I was attracting one disappointment after the next. Thanks to Emily, my sweetheart and I just celebrated 4 years together. Yes, this is about calling in love, but it's about so much more. You will adore and respect the woman you become. I absolutely love the life Emily empowered me to create."
– Heather Hobbs, Age 44, Costa Rica
WEEK 1: ORIENTATION AND INITATION
Everything in this course was created just for you, so that you can call in the love that will fulfill you beyond your wildest dreams. This is about removing the blocks to this possibility and opening the doors inside, so your man can walk right in. Think of this course as a ride. Your sisters and I will be holding your hand the whole time, you'll come out into a gigantic field of proverbial poppies. The intro week includes a powerful intention setting ceremony that introduces you to the feminine archetype that will light your way, the energy centers and the sweet medicine of embodiment practices that will energetically attune you to love's highest frequency.
Week 2: Value for Self | Root Chakra
Value for the whole self is a blindspot for so many women. When value for self isn't present: men don't commit, you feel like you're being passed by, or you continue to attract guys who don't prioritize you and your feelings. This is the week when you begin to understand your own delicious beauty–both inside and out.
When you harness your value in this way, men (and the world in general) respond to you in a very different way. This is when guys from the past start crawling out of the woodwork, or you are suddenly getting attention from guys you didn't even know were out there. It all stems from a brand new way of being in relationship with your gorgeous self.
Week 3: The Power of Manifestation & Intention | Sacral Chakra
The value for self that you develop in the first week is the springboard for mastering the art of manifestation. Without mastering this art it can feel like you have to put so much effort on and "make" things happen or life is passing you by. The outcomes in your life feel like they are out of your control: that guy doesn't want you, the right guy isn't attracted to you, you aren't meeting anyone you like. You often feel that you just have to take what comes.
This week is about co-creating the life you can only imagine. Before cultivating Value for Self and the Art of Manifestation, our dreams tend to be smaller, we put the wall of "just" around them. If I "just" had this, I would be happy. When you harness the art of this particular kind of manifestation, you have the power to manifest incredible dreams that include a love you have never before let yourself imagine was possible.
Week 4: Personal Power Sacral | Solar Plexus
A bright beautiful week that totally lights you up inside, this week is about uncovering feminine power that has been lost in the fog of the patriarchy.
When you have not been in touch with your own personal feminine power, you tend to feel like you meet men, but none of them can "match" you. The overarching culture has taught women that we don't have power. This makes you either afraid of power, so you attract men who are too weak to make strong partners; or you feel that you have to look for this power in someone else, so you attract men who are overpowering and abusive.
This week shows you how to grow that true gorgeous feminine power so that you can find a man who matches your feminine power with his masculine power. Hello heightened polarity and sexual chemistry! This is about seeing yourself as the brilliant light that you actually are. This is a brand new redefinition of power, and there's a ton of laughing in this week!
Week 5: The Power to Be Vulnerable | Heart Chakra
When you hold yourself to a really high standard and only want to express the very best version of you, you tend to attract men who can't love your whole self, and who want to take from you, rather than give to you.
But when you touch into the beauty of your vulnerable self, fall in love with the tender part of yourself, share the stories of the wounds, this is when men fall head over heels in love with you. Their masculine instinct to care comes roaring through in the best way. They find that piece of themselves that really wants to be a father, husband, passionate lover, and your best friend. This is the key to a man's heart–not just caretaking but making space for him to take care of you.
This week is all about learning how to create a deep emotional attraction, what his masculine commitment process looks like (fundamentally different that yours), and how to communicate in a way that opens his heart!
Week 6: Beautiful Boundaries | Throat Chakra
When you are not in touch with what in The Quest Love Academy we call Beautiful Boundaries, you often have instances where the guy talks a big game but never follows through with any action. You tend to call weak-willed men (even if they appear strong on the outside) who eventually cheat on you or hide from you. You find yourself slipping in and out of relationships, rather than being in one solid one.
The Beautiful Boundaries you learn about in the Academy work miracles. When you have these kinds of boundaries and know how to gently and firmly assert them, you create a two-way corridor where the man you have been wanting in your heart of hearts rides right up to you.
These boundaries attract strong guys who know how to treat you, are great fathers, are hardworking, understand how to deal with their finances and are willing to sacrifice for you if need be. After developing these boundaries you will feel incredibly free but also proud of yourself, strong, full of ideas and ready to take on the world.
Week 7: Intuition | Third Eye
Without the power of intuition, it is almost impossible to know which guy is going to bring you everything your heart has been wanting. Intuition is the spirit's way of providing a compass that helps you navigate the guys who are going to last, from the ones who are going to be a flash in the pan.
After this week, even if you've found yourself in an emotional wilderness with a guy you thought was going to be your prince charming (who turns out to be a dud), you can easily find your way home. The intuit you learn in The Love Academy is a secret, invisible power that becomes the magic stone in your pocket, telling you where to go to find the guy, the next move to make, how to respond to him, whether he's the right one, even when you should be intimate with him.
Developing the intuit also makes you wildly attractive to guys because they don't have intuitive power like we do (the feminine is drawn by intuit, the masculine is drawn more by instinct). When you develop the intuit, you have a mystique they can't put their finger on but that drives them wild.
Week 8: Designing Your Dream Future | Crown Chakra
Clairvoyance is the older sister to intuition. Women who build on their intuit to develop clairvoyance can see the long range picture of what is going to happen if they make a particular choice. Clairvoyant women trust their "visions" for the future and learn how to make decisions based on not only the "now" but on the future.
If you have wound up in heartbreak, if you have made "mistakes" in love or have felt like you've found the "one" and realized later he was a charlatan, you may not have had the opportunity to develop your clairvoyance. Clairvoyance is your ability to see the whole picture even through the immediacy of seduction or heartbreak.
Clairvoyance combined with intuition is one of the best compasses of your dream life, a life you can look back on as you are rocking on a porch with your beloved, reminiscing about the experiences and the trips, looking out at the kids playing with the grandkids, feeling the amazing love and knowing that you absolutely made the right decisions. will ever be able to truly "have" you, because you will have intuit on your side, guiding your way.
Integration: Putting all the pieces into practice.
By now, the current is flowing and there's no going back. You have opened the floodwaters to male attention. It's almost hard to believe how different life is. New opportunities and invitations are presenting themselves, guys you thought were way out of your league are passionately pursuing you, life is fun and exciting!
This is the week you find out how to navigate the magnetic energy you have created and stay grounded in all you have learned through The Quest. This is the week where women say: "I can't believe I am here, this is like magic."
By this point you it's normal to feel a bit overwhelmed by all the attention, but The Quest for Love Academy will teach you how to stay course and enjoy the ride while one special man rises to the top.
Celebration: Celebrate what is, magnetize even more.
When you come fully into your power one of the best ways to sustain that power is to celebrate it!! This is the week where you look back at where you were when the course began and see realize all that you have become. We celebrate the deep growth, the joy, the alchemy and the incredible transformation that is attracting the one you have been wanting. The doors are open and you are moving into the world to meet him with The Quest as your lens, your guide and your companion. Fully in your power and totally magnetic, you have your Quest posse of best girlfriends are cheering you on, and you are putting your tools and practices into your pocket, you know they will be with you through the wedding, your marriage, the kids (if you want them) and all that a "together" life holds.
Frequently Asked Questions
1. How many women are in the course?
Each semester is a slightly different size. I feel into what is right for the group at the time, but the nature of this work is best done in an intimate setting. The last group was 12.
2. What can I expect each week?
The 10-week course moves through your body's energy centers. You will receive weekly video content that presents mindset shifts that are anchored in the LIVE weekly feminine embodiment practices. After the embodiment session, we have sisterhood sharing and group coaching.
3. What are embodiment practices?
Feminine embodiment practices are the most effective way to alchemize cellular trauma into a super potent frequency that turns you into a magnet for your deepest desires. You may have heard that in order to transform your life you need to shift your mindset. What's not so clear is the how. Shifting your mindset requires shifting your body first by letting go of the energetic armor the body has built up to "protect' itself. The carefully curated embodiment practices in The Academy neutralize this energetic armor, by soothing the central nervous system, which allows you to move from a static mindset (stuck) into a fluid mindset, where you release patterns that aren't serving you with ease. This is the secret sauce to why this program is so effective. As amazing as books are, you cannot think your way into becoming a magnet for soulmate love. These powerful practices move you into the frequency of self-love, sensuality, joy, playfulness, and compassion, so you can attract love of matching frequency!
4. How long is the time commitment per week?
About 3-3.5 hours
The lifetime pre-recorded content is 30 min to 1 hour. The LIVE calls are 1.5 to 2 hours.
Each week has a proven 30-minute HomePlay assignment to practice uplifting and supercharging your radiance. You will start to crave this frequency and easily integrate them into your life. 
5. Is there support between the calls?
Yes, we have a private Facebook and WhatsApp group to support you. 


Yes, this is about calling in soulmate love, AND it's an adventure of a lifetime!
Sisterhood, expansion, exhilaration, a party online. You will never be the same.
And The Prize,
The Finale…
The endgame: that beautiful once-in-a-lifetime LOVE.
I can't wait to welcome you on the other side.
READY TO TRANSOFRM YOUR LOVE STORY?
Ohhhmaaaagahhh yessss, sign me up!