Discover the source of your irresistible magnetic radiance, and turn your lonely, frustrated love life into a committed partnership with a devoted man.
Yes, It's possible.
Actually, it's easy when you know how.
•
Are you a high achieving woman who's prioritized career and now starting to worry that maybe you've waited too long?
• Do you have no problem getting dates or short lived relationships but nothing really seems to gain momentum?
• Are you simply perplexed at this point: why does it seem so easy for other women that seemingly have less to offer?
•
Are you tired making excuses to your family you're dating but haven't found anyone special?
• Are you ready for a high-quality man to not just rock your world but declare to the world that you are as his woman?
• Do you feel like time is ticking if you don't meet someone soon, you're going to be alone forever?
If you answered yes to any of these questions, I'm the person you've been looking for.
"I was at crossroads in my life, an extremely low point for me. I had tried a lot of things- counseling, self-help books, etc. Emily has introduced me to a whole new path and it's so simple and makes so much sense I don't know why I never discovered it before."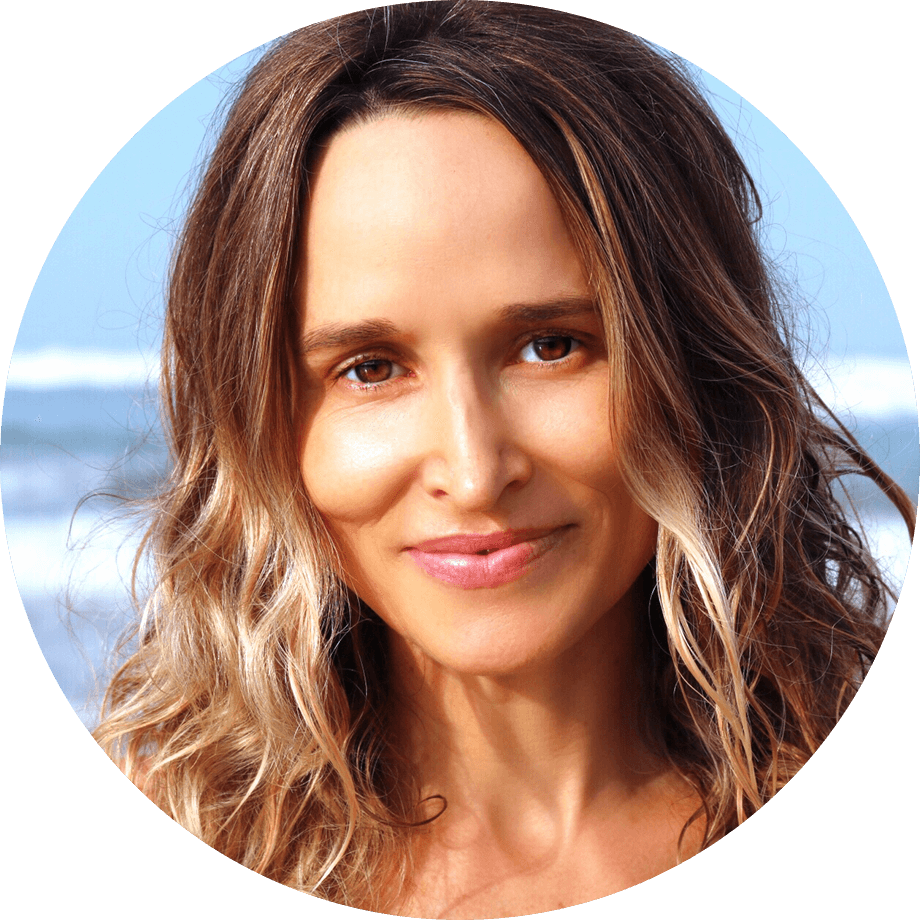 Why Me?
I'm Emily Pereira. My clients call me the relationship whisperer.
I've spent 12 years (and counting) in intensive and extensive spiritual study with true masters who have life-changing information that isn't in books. Through this work I gained unique secrets, powerful tools, and deep knowledge of the highest feminine arts that allowed me to transform my love story as well as the women that I have the honor of working with.
If you told me when I was 28, I'd have way more high quality guys after me at 38, I would've thought you were drunk or just straight up crazy.
But that is exactly what happened. After years on a hamster wheel of heartbreak and hopelessness, I called in my beloved at 38 and had my first baby at 39. This was no luck or a happy
CHANGE THE WAY YOU SEE THINGS, AND THE WORLD AROUND YOU CHANGES.
I'm not unique. I see this time and again with the women I assist in transforming their love stories.
My specialty is helping you uncover the blind spots that are preventing you from having the love you crave. Because let's face it. You're a talented, successful woman who gets what she wants when she goes after it. If you don't have it— there's a reason, and it's usually a blind spot. Even if you know what it is, but you don't know how to overcome it, it's still a blind spot.
Once you dissolve the unconscious blocks that prevent you from vibrating in your innate, intoxicating feminine radiance, you go from chasing men, being rejected and feeling invisible, to having your choice of many high quality guys.
IMAGINE…
How life would be different with a loving, passionate, I got-your-back-no-matter-what man to go through the ups and downs life by your side. Would a partner to share adventures, inside jokes and day-to-day challenges with with change things? Would it have impact on your relationsiop with your family and friends? Your career? Your health? Your quality of life?
If you are ready for a deeply connected, committed loving relationship, (and in record time), schedule a free discovery call and see if it's aligned for us to work together.
Sign up with your email address to receive
news and updates
Email subscription will be here…