If your spark has fizzled out lately or you're going through one of those big life transitions, come kick up your heels in the tropical beauty of the Costa Rican Jungle and reclaim your enthusiasm for life and trust in your path! 
Costa Rica


February 25 – March 1


2024
The next chapter of your life starts here!
You are about to enter one of the most life-changing experiences of your life. An experience that has the power to uncover your creative spirit and show you the most potent gifts you have to offer. In a culture that is spinning out of control, this is your salvation.
I see you…
Maybe you have been feeling exhausted, overextended, spent. Maybe your radiance feels like it's swimming upstream. Maybe you're tired of trying to make everyone happy, have had your heartbroken, or feel stuck and just finally want to feast on the amazing wonder of who you really are. Perhaps you've been on the spiritual path for a while and are ready to go deeper.
Your intuit has led you to the right place. The Mermaid Sisterhood wakes up that spark of brightness deep inside, This is the retreat that brings out the joyful aliveness, that's been there all along. . .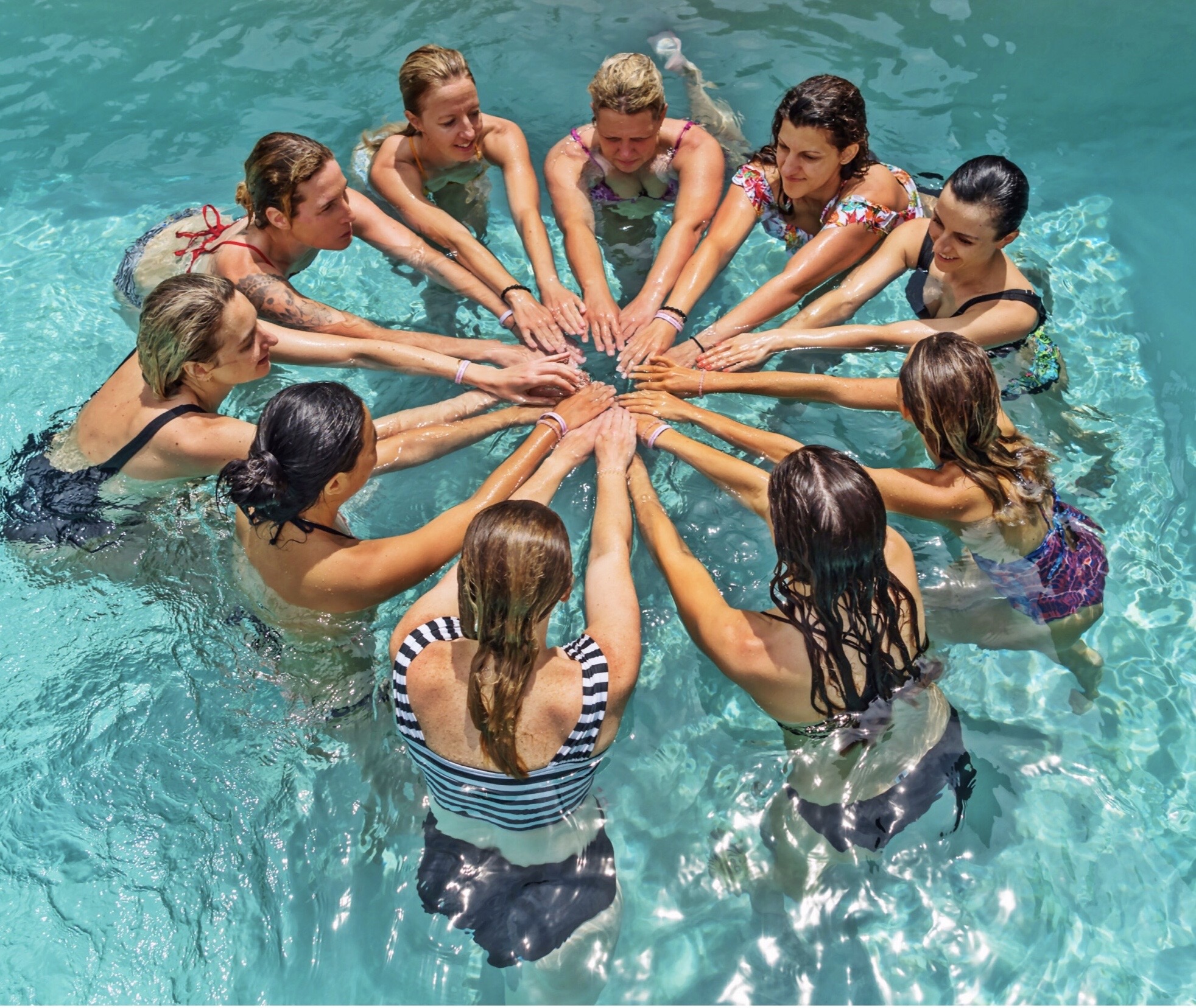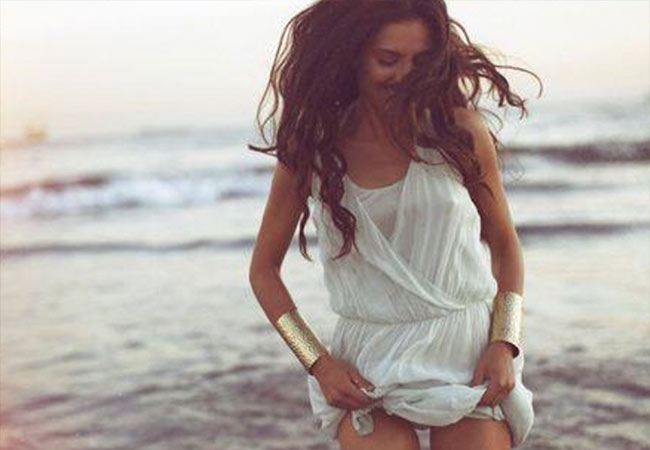 Imagine…
6 incredible days at Sunrise Mountain, The Sacred Geometry retreat center my husband and I co-founded, in Santa Teresa. Waking up in a stunning Balinese Villa overlooking the sparkling Costa Rican ocean. Listening to the Scarlett Macaws at dawn, surfing the warm waves and eating ripe mangoes, sipping fresh coconut smoothies, doing yoga to the sound of howler monkeys, discovering the ancient art of storytelling with a tribe of supportive new sisters who will turn into not only your biggest fans but life long friends.
The Mermaid Sisterhood was created to show you the way back to your core essence, that glowing easeful self that brings the world to you, rather than you having to reach for it.
This isn't just luxury…
I love luxury and this retreat is verrrry luxe.
It's also deep. The teachings you'll encounter during these 6 days in Costa Rica are based on radical insights gained from 15 years of spiritual study and exploration.
The techniques you learn shift your perspective, you will vibrate in a higher place than most people ever know. You will experience genuine abundance.
Women who have been through this retreat leave with the ability to attract sweet love, engage in true friendship, and invite exciting invitations and opportunities into their lives.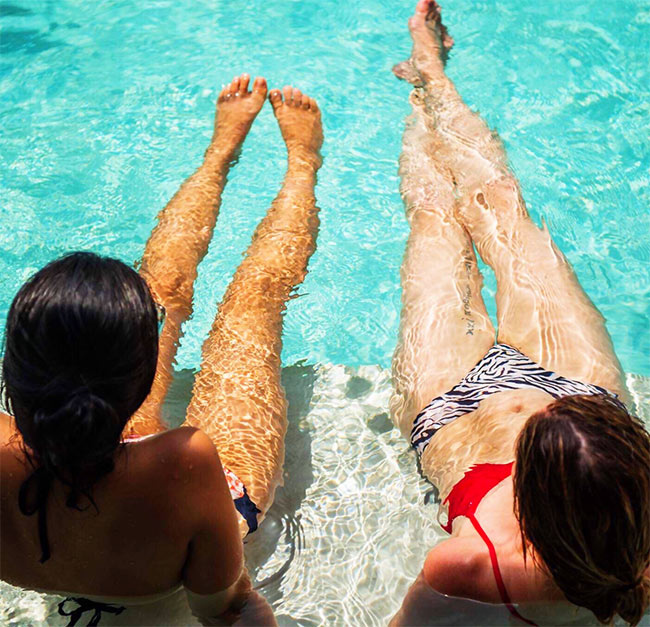 Anxiety and exhaustion disappear as freedom and inspiration become your compass directing you to a life you love!
The teachings and carefully curated embodiment practices you'll encounter during these 6 days soothe your inner critic so you can feast on the riches inside and feel truly free inside your spirit.
(*no previous experience with any of the modalities is necessary)!
These transformative practices include:
"To say this retreat changed my life would be the understatement of the century…Since the retreat, I've fallen in love, created an amazing community of conscious sisters, and have been promoted 3 times! But most exciting … I've fallen in love with myself."
-Claire McClung, 36, Philidelphia
What's Included
You cover the travel to get to and from the retreat, and The Mermaid Sisterhood covers EVERYTHING while you are at the retreat!
Gallery
(click on an image below to view our full gallery)
As you step onto the grounds of your 5 Star Balinese Oasis your heart rate slows and you feel your body relax. The sweet smell of hibiscus and the breathtaking beauty of this hidden treasure welcomes you back to nature.
Nestled amongst traveler palms, bananas plants and papaya trees, Sunrise Mountain Retreat and Wellness' elegance is the perfect backdrop for this intimate, secluded retreat.
Perched in the mountains, just minutes above the sparkling pacific, you will find the deep comfort and tranquility you long for.
You'll experience the magic of nature in an elegant, minimalist atmosphere with all the luxuries and benefits women like us appreciate!

"I was searching for an experience that was going to challenge me, make me a bit uncomfortable, while simultaneously carrying me gently through it all. I wasn't even sure it existed until I discovered The Mermaid Sisterhood. It's a life-changing combination of Summer Camp meets Spirit meets Spa. It took a worn down, grieving, middle aged woman into a woman who is full of energy, passion, and lives a matter of days! The confidence I discovered in myself on the surfboard, on the mat and in the circle with my new mermaid sisters is the gift of a lifetime. Thank you!!"
-Lindsay DiLorenzo, 47, Minnesota
Yes, I'm ready to register!
Costa Rica |
February

25 – March 1, 2024
This error message is only visible to WordPress admins
Error: No feed found.
Please go to the Instagram Feed settings page to create a feed.
Sign up with your email address to receive
news and updates